Home
/ Wedding Accessories
Wedding Accessories
Do not underestimate the importance of wedding accessories. These little details create a celebration atmosphere. Besides, the wedding accessories create pleasant memories, and some of them may become family relics. Souvenirs for guests will show your appreciation and express gratitude.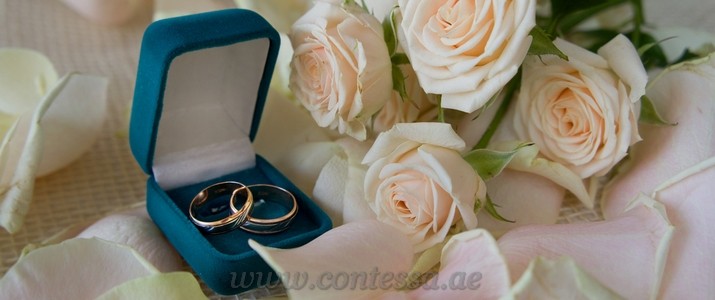 There are four types of wedding accessories presented in Elite Bridal Boutique.
Bridal wedding accessories list is the most plentiful. The most necessary items among them are: a bridal veil or another headwear, wedding shoes, a purse, jewelry (rings, ear rings, bracelets, neck laces), a bouquet, lingerie, suspenders and stockings.

A wedding accessories list of a groom includes a classic tie, a bow tie or a neck handkerchief, wedding shoes, a hat, gloves, a boutonniere, a watch, collar buttons and a tie-pin.

Ceremonial wedding accessories list varies depending on traditions and cultures that are represented by a couple. Traditionally, love locks, ring pillows, candles and confetti belong to this wedding accessories category.

Wedding banquet accessories are the most expensive and valuable decorative elements. Invitations, guest cards, bonbonnieres, guest book, wedding statuettes, cake toppers and gifts for guests are the examples of the banquet accessories.

We also provide VIP luxury car rental Dubai to our customers which rented from Luxury Car Rentals
Shop assistants of Elite Bridal Boutique will happily consult our customers, help to make a wedding accessories list and suggest a few decorative options.